"If You Love Designer Quality Mardi Gras Decorations
then I Can Teach You Exactly How To Make Them
without Costing You an Arm and a Leg...
NOW YOU can SAVE MONEY and EASILY make a Professional Mardi Gras Wreaths & Garlands!
Stop Asking Yourself "Why Decorations are So Expensive" and
Start Asking Yourself "How Can I Make My Own"
1. How to Make a Deco Mesh Mardi Gras Wreath Video Includes:
Step-by-step, detailed instructions how to make a DESIGNER deco mesh wreath.
How to add three types of mesh and four different types of ribbon spread throughout.
How to securely attach a fabulous mask.
How to attach wire to ornaments and insert into your wreath.
Downloadable list of supplies and where to purchase supplies.
This wreath is a show-stopper and can be displayed for many years to come!
2. How to Make a Deco Mesh Mardi Gras Garland Video Includes:
Step-by-step, detailed instructions how YOU can make a beautiful deco mesh garland.
How to add mesh and six different types of ribbon spread throughout.
How to securely wire silk flowers into your garland. Yes, I said wire!
How to attach wire to ornaments and insert into your garland.
Downloadable list of supplies and where to purchase them.
Specific products I recommend for making garland making easier.
This is a festive garland that can be displayed for many years!
DESIGNER QUALITY MARDI GRAS DECO MESH DOOR WREATH & GARLAND COMBO!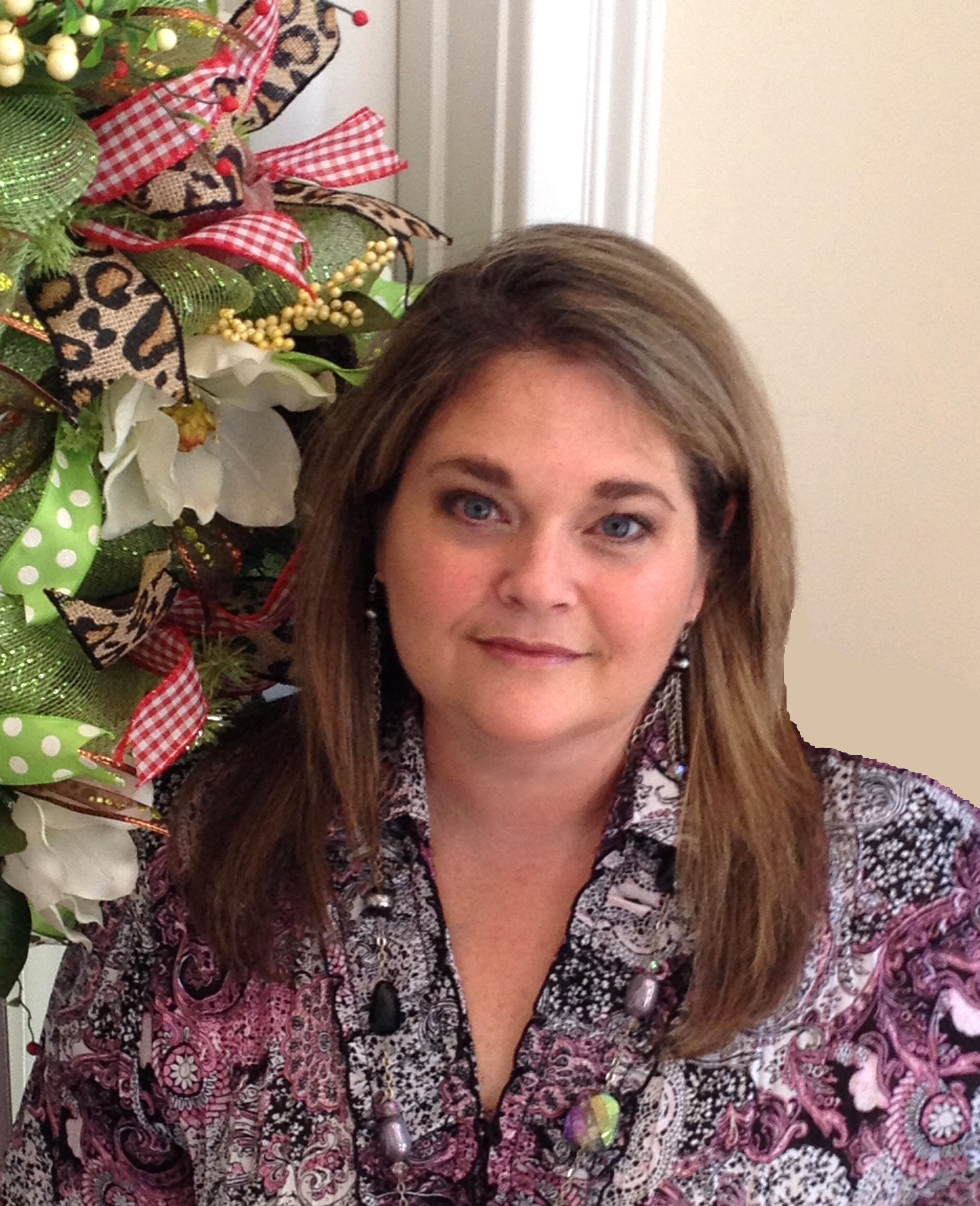 Why learn from Julie Siomacco?
Julie Siomacco is owner of SouthernCharmWreaths.com and considered one of THE leading designers in deco mesh wreath design. She has been making and selling wreaths and decorations for over ten years. When she started making deco mesh wreaths, her business started to soar! Her goal is to teach others how to make their own festive decorations so she also produces ebooks and tutorials teaching the art of wreath making.
She has taught thousands her secrets for making jaw dropping and professional looking wreaths EVERY time! She even has people turning to her for guidance in starting their OWN wreath making business. 'I know I have found my life's calling when I receive emails weekly from e-book subscribers thanking me for sharing my secrets and showing them how they too can help provide for their own families. Teaching and encouraging others to succeed with making wreaths means more to me than just a sale; it's my passion!', says Julie Siomacco
She has held nothing back in the making of this video and her techniques are easy for all to understand!
ABOVE ARE "SNEAK PEEK" VIDEOS FROM THESE AMAZING
VIDEO! OVER 180 MINUTES FILLED WITH
CREATIVE IDEAS, DETAILED INSTRUCTIONS, AND CLOSE-UP SHOTS OF
EACH AND EVERY STEP JUST FOR YOU!
I DON'T LEAVE OUT A SINGLE STEP!
THIS IS EXACTLY HOW I MAKE MY MARDI GRAS DECORATIONS!
MAKE SURE YOU DON'T MISS THIS AMAZING VALUE TODAY!!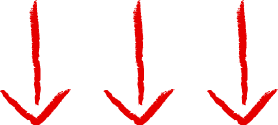 CLICK HERE TO PURCHASE
"DECO MESH Mardi Gras Wreath/Garland COMBO SPECIAL" for ONLY $43.97
I GUARANTEE YOU CAN DO IT!!!
Decorations like these would retail for over $350 in my shop,
but you will SAVE MONEY BY MAKING IT YOURSELF!
Price for these TWO downloadable / viewable videos is only
$43.97 (for a limited time only)
YOU WILL RECEIVE TWO FULL VIDEOS
Then it will return to its regular price of $79.94!
This video is of excellent quality and the information you receive is filled with my very best ideas!
THESE ARE DIGITAL videos and will be accessible to you IMMEDIATELY– which means:
Download it if you choose to watch it over and over;
You can watch online if you don't want to download to a slow computer or on dial-up;
You can access it as often as you like from any computer, smart phone or tablet;
100% Mobile Ready developed using Adaptive Responsive Technology (fits mobile device screens);
And, I did not want you to have to order DVDs and then wait to receive them;
Unfortunately, DVDs are not available.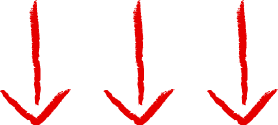 CLICK HERE TO PURCHASE
"DECO MESH Mardi Gras Wreath/Garland COMBO SPECIAL" for ONLY $43.97
Having more of a background in florals, I have always found deco mesh to be a bit intimidating. With Julie's videos, I don't have to feel that way. On this video, she takes something that to most people, looks extremely difficult, and breaks it down into smaller, easy to do steps. She provides many tips that to me, as a designer, are invaluable. Whether you are a beginner or an advanced designer, this video is well worth the investment.

Pam Larrabee - AL
This video is exactly what I have been waiting for! I can not find anything like it online. Using your techniques I have created a gorgeous garland for my front door which pairs well with my wreath I made using your Mardi Gras Wreath video.  Julie you are so talented, thank you so much for sharing your talent with the world!

Jill Davis - CA
This video is great for making a garland of any sorts. I like that I can use the techniques on any holiday garland that I make. I like the various options Julie gives in her videos. My favorite part of the video is showing the different products she uses that I had never thought of using for making garlands. I also like her techniques for adding flowers to garlands so that the garland will last for years. I can't wait to see her next video. This garland video is definitely worth the money.

Beth Rogers - TX
This video made me want to run out and buy supplies to make a garland.  I have purchased all of Julie's tutorials and she is hands down the best instructor. She shows you how easy it really is to make pretty decorations with deco mesh. I will be recommending this video to my friends and think the price is a bargain!

Beverly Cornelius - NY
When I saw the photos of the wreath I would be creating, I thought to myself this might be too advanced. But I prevailed and did my very own, and couldn't believe how easy it was to do with the step by step instructions Julie provided. It was like Julie and I were in the same craft room creating the same wreath side by side. Thank you so much!

Jordan Matthew,

Designs by Jordan
Very detailed video tutorial! Well worth the money. I wasn't sure if I would be able to grasp the concept of adding the three types of mesh but Julie explained it very well. Thank you for including the measurements exactly. I'm making my Mardi Gras Wreath this weekend and can't wait!

Sarah Long - AL
This two 90 minute long videos sells for the low price of $43.97!
For a limited time, I am able to sell these TWO high-quality, detailed, ninety minute videos at this low price.
I really wanted "DECO MESH Mardi Gras Door Wreath" and "DECO MESH Mardi Gras Door Wreath" to be an excellent resource and DIY video for you!
The amazing comments you will receive on your completed wreath will be worth it.
These very simple steps will help you purchase this instructional video:
Click on the "Add to Cart" button
My shopping cart is PayPal but you can use any credit or debit card you choose to purchase
After you submit payment PLEASE FOLLOW THESE STEPS:
Look for an email from SouthernCharmWreaths (if you don't see it check your spam folder) – this email is to CONFIRM your subscription to my VIDEO mailing list
Click the confirmation link in the email to confirm (or copy and paste into browser). Below is a picture of what the link will look like
Check your email AGAIN. You should receive a second email from me containing a password. The password is a phrase (all lower caps). Enter this password on the website and click submit.
Then…voila…you can click on the link to view your video immediately:
This is a NO-HASSLE LINK…NO-HASSLE VIDEO
You will be watching and learning just moments after your purchase.
This link is yours only – NOT TO BE SHARED OR GIVEN AWAY.
It is available to you at anytime from any computer as often as you choose.
How neat is that?
You can see how large a wreath and garland like this is on a front door; beautiful don't you think?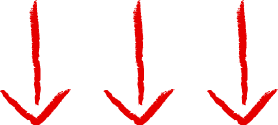 CLICK HERE TO PURCHASE
"DECO MESH Mardi Gras Wreath/Garland COMBO SPECIAL" for ONLY $43.97